Shakespeare Saturdays Shorts
Saturday, April 21 at 1:00 PM.
New York Public Library, Inwood Branch, 4790 Broadway

Admission is Free!

Shakespeare Saturdays is excited to launch Shakespeare Saturdays Shorts! We're presenting readings of new plays written by a new generation of writers who were influenced by Shakespeare!

Note to parents: Some mature themes and not recommended for minors unless accompanied by an adult.
---
Featuring the following Playwrights and Artists
Donna Kendall Stearns
Executive Producer and Composer
"Martin Luther King, Mercutio and Dreams"
Michael Hagins
"The Decapitation of Thomas Kent"
and
"Wenches and Ale"
Dawn Jones
"Poker? I Don't Even Know 'Er"
James Bosley
"Our Hamlet"
Phil Reissman
"Shakespeare's Revenge"
Duncan Pflaster
"Lady in Waiting"
and
"Hold Thy Peace, Thou Knave"
---
The Shorts are Directed by....

---
Michael Hagins
Shana Solomon
Kate Downey
Carl Fortunato
---
Featuring the Acting Talents of...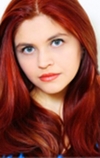 ---
Trino Maldonado
Reynaldo Piniella
Jessica Kelly
Einar Gunn
Kate Downey
Katie Poklemba
Bix Windbiel
Jack DeLorenzo
Abraham Adams
Mark Levy
John Sartori
Caitlin LaBarge
Stephanie Sottile
Xavier Rodney
---
Donna Kendall Stearns
, Executive Producer
---
MoonBeam.Net productions, in conjunction with the New York Public Library presents Shakespeare Saturdays, A Free Reading Series Celebrating the Diversity of Upper Manhattan.

Executive Producer and Resident Composer: Donna Kendall Stearns

Artistic Director: Jason Kendall
---
Made possible by the generous support of

---
MoonBeam.Net Productions | The Inwood Astronomy Project