---
Visit my new page!
---
Home
---
Stargazing in NYC
---
Media
---
About Jason
---
Contact
---
The Historic Inwood Star Fest
---
Star Party with Dr. Michio Kaku
---
The Transit of Venus
---
Curiosity Landing Party
---
Galileoscope
---
The Official IYA Theme Song
---
---
Follow me on Twitter
| Calendar | 2015 | 2014 | 2013 | 2012 | 2011 | 2010 | 2009 | 2008
Please come visit my new page at www.jasonkendall.com
May 2 is cloudy.
May 2, 2009
No observing tonight.
——-
This was forwarded to me by the IYA people who completed a major
motion picture release about astronomy and wanted everyone to know!
Jason Kendall
http://www.inwoodastronomy.org
—————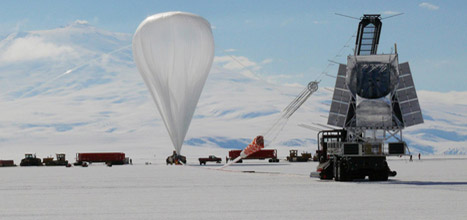 Dear Jason,
We are contacting you about BLAST! so we can let everyone at the
Inwood Astronomy Project know about our film!
BLAST!, a spectacular and suspenseful story of space exploration,
premieres in NYC at the IFC Center on June 11th and Cinema Village
June 12th - 18th. Our goal is to get people of all ages excited about
science!
BLAST! is astrophysics Indiana Jones style! Five-time Emmy winner,
Paul Devlin, follows his brother, Mark Devlin, PhD to five continents,
from the Arctic to the Antarctic to launch a revolutionary new
telescope on a NASA high-altitude balloon. They hope to look back in
time to reveal a hidden Universe of never-before-seen starburst
galaxies. From catastrophic failure to transcendent triumph, their
adventure reveals the surprising real life of scientists.
BLAST is an official Special Project of International Year of
Astronomy 2009 (IYA 2009) - http://www.astronomy2009.org/globalprojects/specialprojects/blast/
- a world-wide initiative to get people excited about astronomy.

Our screening details -

June 11,
IFC Center,
323 Sixth Avenue (at 3rd Street) NYC 10014.
212 924-7771.
http://www.ifccenter.com/index
Tickets - $12.50 / Senior/Child $8.50
Running Time 1:14
Q&As with astrophysicists Mark Devlin, Barth Netterfield, and
distinguished
panelists
7:00 pm
(contact the theater for exact showtime)
June 12 - 18
Cinema Village
22 East 12th Street (between University Place & 5th Avenue) NYC 10002
212 924-3363
http://www.cinemavillage.com/chc/cv/
Tickets - $10.00 / Senior/Child $5.50
Running Time 1:14
Q&As with Filmmakers, Mark Devlin and guest astrophysicists
1:00, 3:00, 5:00, 7:00 and 9:00 pm
(contact the theater for exact showtimes)

View the BLAST! trailer - http://blastthemovie.com/trailer.html
The BLAST results - recently published in the prestigious Nature
Magazine - have uncovered a "hidden Universe" of ancient, distant
light: http://www.newscientist.com/article/dn16926-universe-lit-by-dustswadd…
BLAST! recently garnered 4-star reviews:
"Inspirational and aspirational!" — Times, UK
"BLAST! fuses high-impact experiments with delicious drama that
actually build to an edge-of-your-seat climax."
- Orlando Weekly, Florida Film Festival review
"The magic formula for a successful mainstream science movie. You'll
laugh, you'll cry, and you'll walk away astounded."
- Discovery Space
And from a teenage fan -
"BLAST! was about an interesting subject which immediately got me
hooked. There wasn't a single point during the movie in which I
wished I was doing something else, which is how I usually feel about
science movies. Kids should really be able to watch this in schools,
it's important."
- Claudia Dimick, age 16
Please feel free to share this information with your colleagues. We
can offer discounted tickets and group rates. Any cross promotion
ideas you have are welcome!
Find more press, reviews, our presskit and film stills at:
http://www.blastthemovie.com/presskit.html
For information contact:
Claire Missanelli, BLAST! Producer
cmissane…@nyc.rr.com
917 363-9018
BLAST! web: http://www.blastthemovie.com/index.html
---
---
About Jason Kendall
I am currently adjunct faculty at William Paterson University teaching astronomy. I hold a Master of Science in Astronomy from New Mexico State University. I am also a board member of the Amateur Astronomers Association of New York. Since 2008, I have led the Inwood Astronomy Project which brought over 200 events of stargazing and public astronomy outreach to upper Manhattan, including the historic Inwood Star Fest, where Inwood Hill Park lights were turned off as part of the 100 Hours of Astronomy event in IYA2009. This was the first time in New York City history when park lights were turned off for an astronomy event. I've also focused on park safety due to an uptick in sexual assaults in Washington Heights and Inwood during 2011. I've worked to make our parks safer by encouraging public use of parks at night through night-time events with Park Rangers. I have led numerous "starwatching parties" and astronomy events in New York City, New Mexico, Minnesota, New Jersey, Connecticut and Texas. I am also proud to have been part of the NASA/JPL Solar System Ambassador Program from 2009 to 2012. It all started way back in the fourth grade by the encouragement of two noted astronomers, Charles Schweighauser and Bart Bok. I saw Saturn through Charlie's telescope at then Sangamon State University on a clear Illinois night, and Bart encouraged me under those stars to study hard to come visit him at Kitt Peak National Observatory. I finally did make it down there about a decade after Bart passed away, and I found the favorite spots in Tucson, Arizona, where Bart and his wife Priscilla would spend when they were not gazing at the stars. Bart and his wife were pioneers in the study of the Milky Way, and their studies of the starforming regions called Bok Globules. It's even in my family. My great-grandfather was a Midwestern minister who used to preach his sermons out under the dark, cloudless nights. He always believed that getting out and experiencing the wonders of the natural world was a central part of being human. My family has always been inspired by his words: "We look up to look within." I hope that you'll join me under the stars or at one of my talks.
Come see what's up in the sky!
Jason Kendall


We look up to look within
---
(c) 2008 Jason Kendall | Inwood Astronomy | MoonBeam.Net | Donna Stearns | Shakespeare Saturdays | First Dance | About | Contact